International Sherry Week at Barrafina, Parrillan and Bar Daskal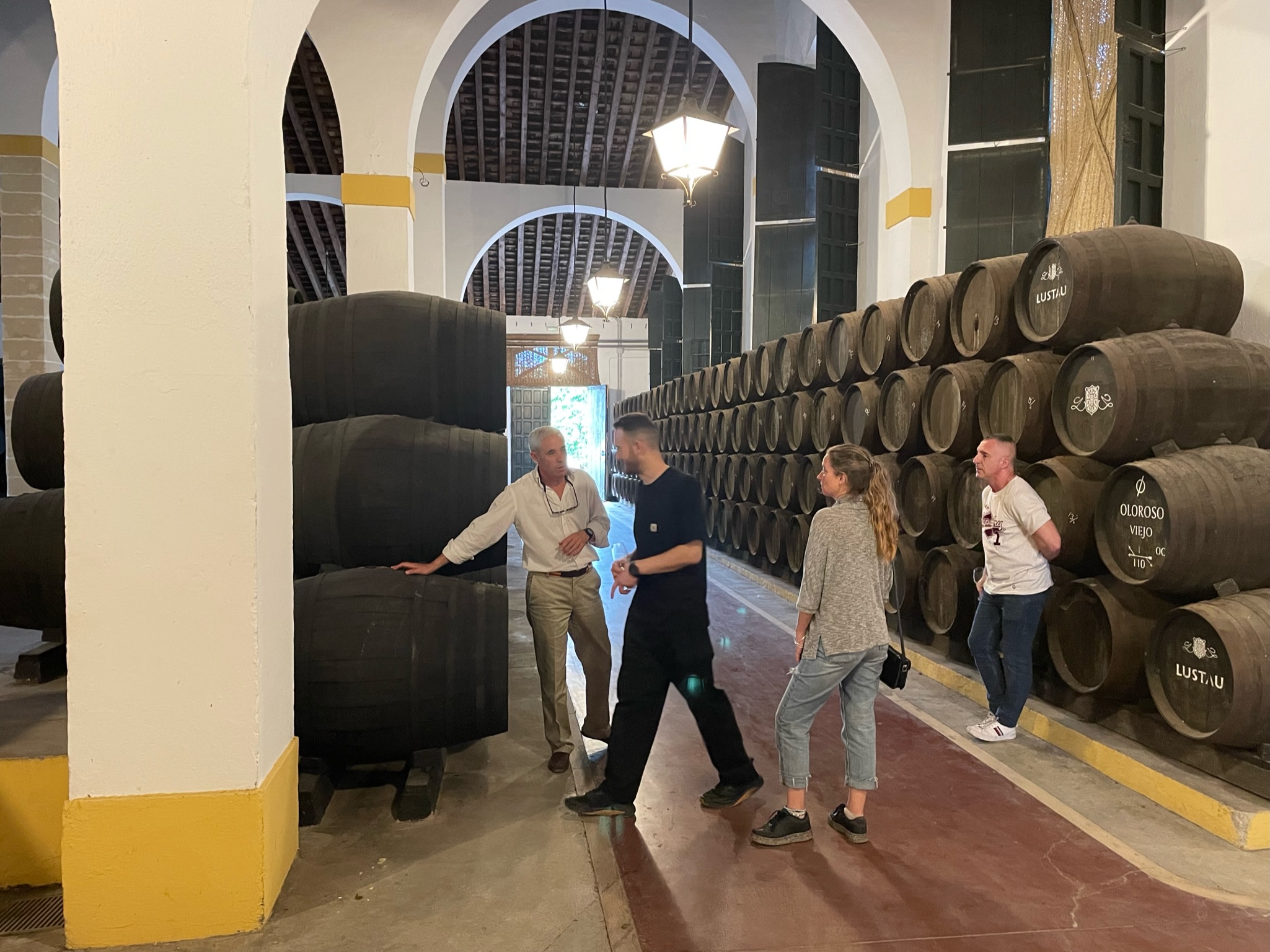 Last month, we visited The Sherry Triangle to learn more about the wineries and meet the winemakers who produce our Harts Bros Manzanilla, in addition to the La Gitana and Alameda sherries on the menus across Barrafina, Parrillan and Bar Daskal.
Each year, International Sherry Week, the world's largest celebration of wine from Southern Spain, brings together thousands of bars, restaurants, wine stores and bodegas alike across four continents throughout the week of 7th – 13th November.
​​To mark the occasion at Bar Daskal, we're opening up some very special bottles from Lustau, as part of their 125 year anniversary celebrations. For this week only, guests are able to enjoy these limited-edition sherries by the glass and from each the three towns in the sherry triangle: Jerez de la Frontera, Sanlucar de Barrameda and El Puerto de Santa Maria.
At Barrafina and Parrillan, Head of Bars, Nick Jackson has created the 'Solera' cocktail made from fortified Hart Bros Manzanilla topped with tonic, available from each of the specials menu until the end of the week.
¡Salud!