Angel Zapata Martin at San Sebastián Gastronomika 2022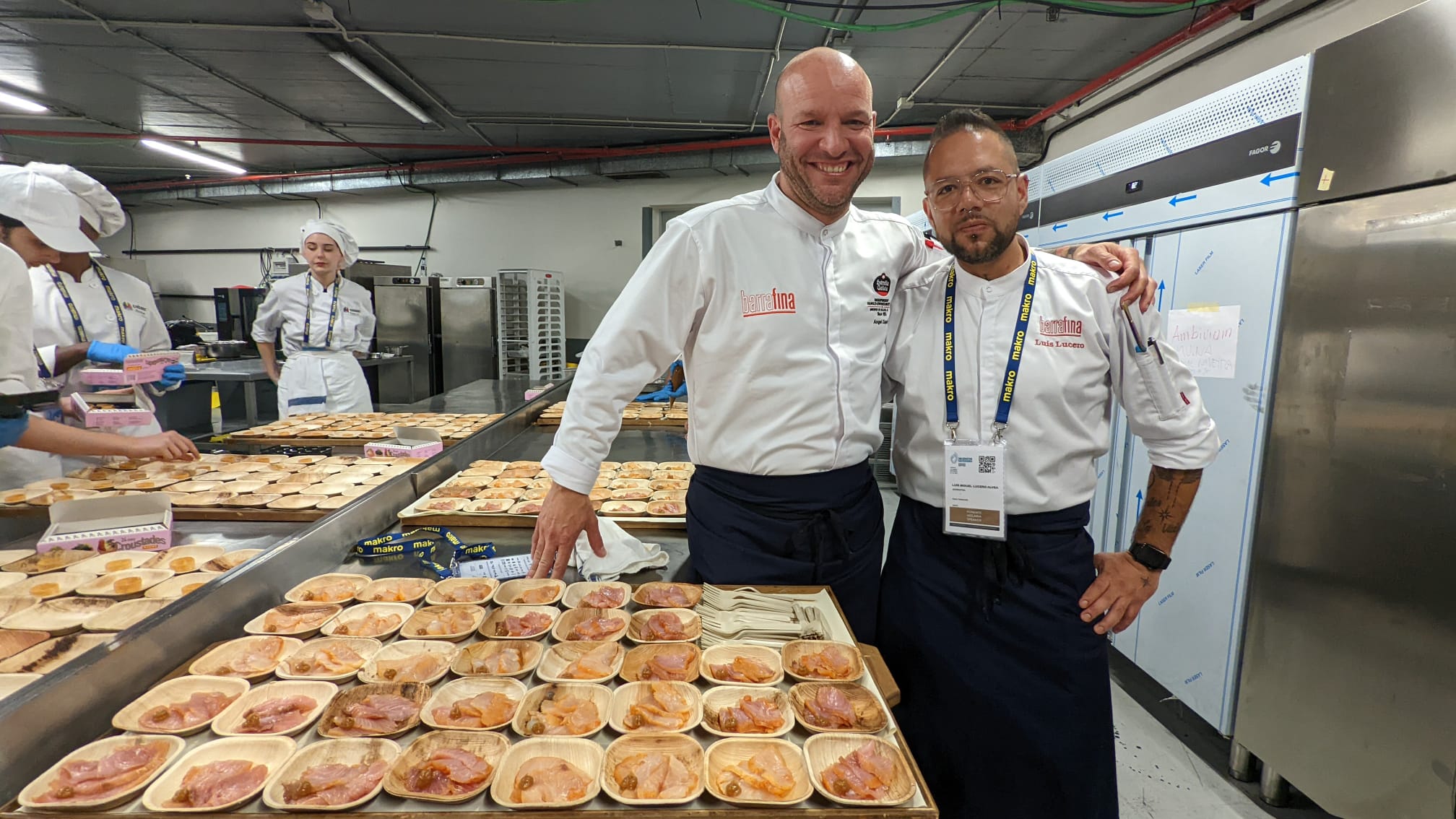 San Sebastián Gastronomika, the biggest event in the Spanish culinary calendar, returned with a three-day event with Barrafina Chef Director, Angel Zapata Martin, as guest speaker.
San Sebastián Gastronomika is one of the world's most prestigious food conferences, bringing some of the best-known chefs to take part in panel discussions, live demos and, of course, to cook some wonderful feasting-style meals, all with an eye to celebrating the breadth and depth of Spanish cuisine.
More importantly, this year, Angel took to the stage with fellow mainstays of the London-Spanish culinary scene José Pizarro and Quique Dacosta for a round table discussion. The three spoke about the importance and the evolution of Spanish cuisine in the U.K. and encouraged new talent to start their own Spanish food businesses on British soil.
Bringing a slice of Barrafina to Spain's gastronomic capital, Angel and Head Chef at Parrillan Borough Yards, Luis, cooked up a selection of dishes including amberjack cured in txakoli brine and La Vera paprika with a citrus vinaigrette.