Angel Zapata Martin leaves Barrafina, announcing two Executive Chefs
Antonio Gonzalez Milla and Francisco Jose Torrico take the mantle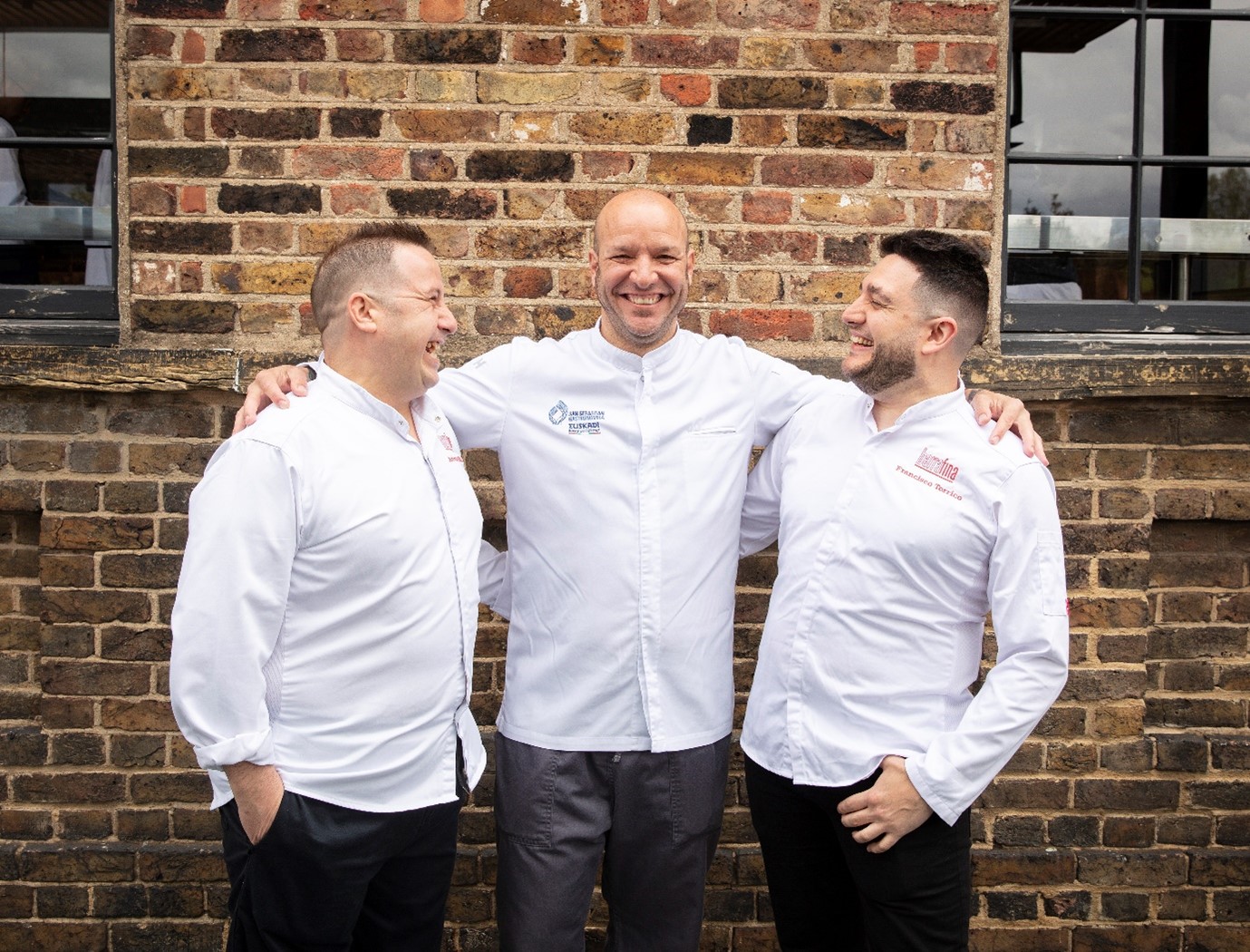 At the end of April 2023, Angel Zapata Martin, who has led the kitchen at Barrafina since April 2017, will leave the Barrafina group to return to Spain with his family.
Before joining Barrafina, Angel had worked as sous chef at Santi Santamaria's three Michelin-starred Catalan restaurant, Can Fabes in Barcelona and head chef of his much-lauded Ossiano in Dubai, as well as head chef and teacher at Barcelona's internationally recognised Hofmann School and its one Michelin-starred restaurant. He had also worked in Ibiza, San Tropez, Mégeve and London as a private chef.
At Barrafina, Parrillan and most recently, Bar Daskal, Angel has been beloved and respected by his chef teams as a creative inspiration, a technical guide and fundamentally, a nurturing and motivating boss. Barrafina Dean Street has maintained its Michelin Star throughout his six-year leadership, Barrafina and Parrillan Coal Drops Yard and Barrafina, Parrillan and Bar Daskal Borough Yards have all opened to critical and popular acclaim, and Angel has also helped steer the restaurants and his teams through the challenges brought about by Covid and a cost-of-living crisis.
Sam Hart says, "We are very sad to see Angel go after an amazing time at the helm of Barrafina, Parrillan and Bar Daskal.  Over the 6 years he has been with us he has overseen the opening of five restaurants, delivered amazing food and inspired a generation of chefs.  We look forward to watching the next steps in his career and wish him all the best for the future.  We are very lucky to have two wonderful chefs to step into his shoes.  Both Paco and Antonio are true Barrafina professionals and with 15 years' experience at Barrafina between them will deliver the consistent excellence that we are so proud of at Barrafina".
Taking the mantle from Angel will be two Executive Chefs, each covering half of the locations in order to provide a deeper engagement with the teams and the culinary offering. Both Antonio Gonzalez Milla and Francisco Jose Torrico have risen through the ranks of the Barrafina kitchens for over six years, forging strong bonds with the teams and diners, whilst finessing their talents. Whilst each will have their own 'patch,' they will work in partnership to develop the quality, consistency, and innovation at Barrafina, together.
Antonio Gonzalez Milla will be Executive Chef of the central Barrafina locations, Dean Street, Adelaide Street and Drury Lane.
Antonio has worked at Barrafina since 2016, and many regulars will recognise him from being the joyful Head Chef at Barrafina Adelaide Street. Antonio was born and brought up in Andalucia within a family of restaurateurs. At 8 years old, he would ask to visit his father's uncle's restaurant and learn how to do small tasks like podding broad beans. In his secondary school holidays, he would help out at his father's four restaurants, and after leaving school, he went to work at his uncle's taberna, starting out as a waiter and 17 years later, leaving as head chef. Antonio believes that if you prioritise having a motivated chef team, everything else falls into place, and looks forward to meeting the regular guests at Dean Street and Drury Lane.
Francisco 'Paco' Jose Torrico will be Executive Chef of Barrafina and Parrillan Coal Drops Yard and Barrafina, Parrillan and Bar Daskal, Borough Yards.
Francisco AKA 'Paco,' was born in Ciudad Real, Castilla-La Mancha and raised in Madrid. After school, he went to culinary college, completing 'stages' (chef work placements) at Madrid's restaurants in his summer breaks, before working for nine years at the luxury hotel Santo Mauro, where he became sous chef to Carlos Posadas. Paco joined Barrafina in 2015 and has worked as head chef at the Adelaide Street, Drury Lane and Coal Drops Yard locations. Paco has cooked sold-out Barrafina pop-ups in Ibiza with Beat Hotel, and at the first Barrafina Invita guest chef event with Chef Xavier Pellicer. He is excited to bring about new events while maintaining the consistent high standards of the Barrafina group.
Angel Zapata Martin says, "Paco and Antonio are the perfect duo to take the reins at Barrafina. They know the culture and the values inside out, deliver food and experiences of the highest level and are warm, kind-hearted people.
Working alongside with Sam Hart for the last six years has been such an honour. His vision and care for his business is something to admire, and contributing to that has been one of the best professional experiences in my career. I've enjoyed every second of my time at Barrafina, Parrillan and Bar Daskal, and am now lucky to count Sam and so many of the Harts Group team as friends for life."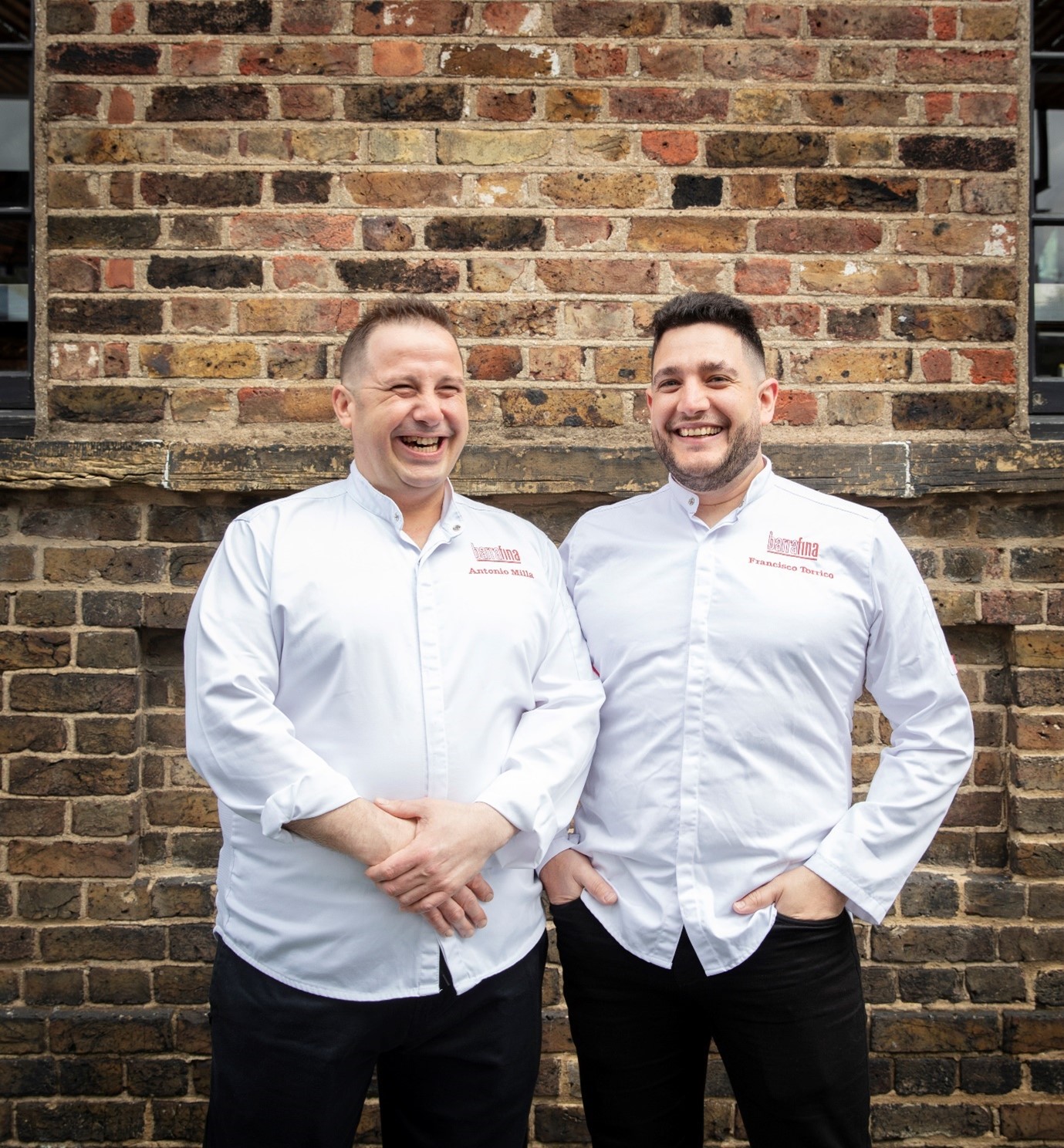 Private Dining
We have several private dining room or exclusive hire options across our venues, suitable for both intimate parties and larger events. If you can't find what you are looking for, our events team are happy to discuss a personally tailored event.
READ MORE