Bar Daskal Maestros 02
An olive oil tasting with Condado de Martiniega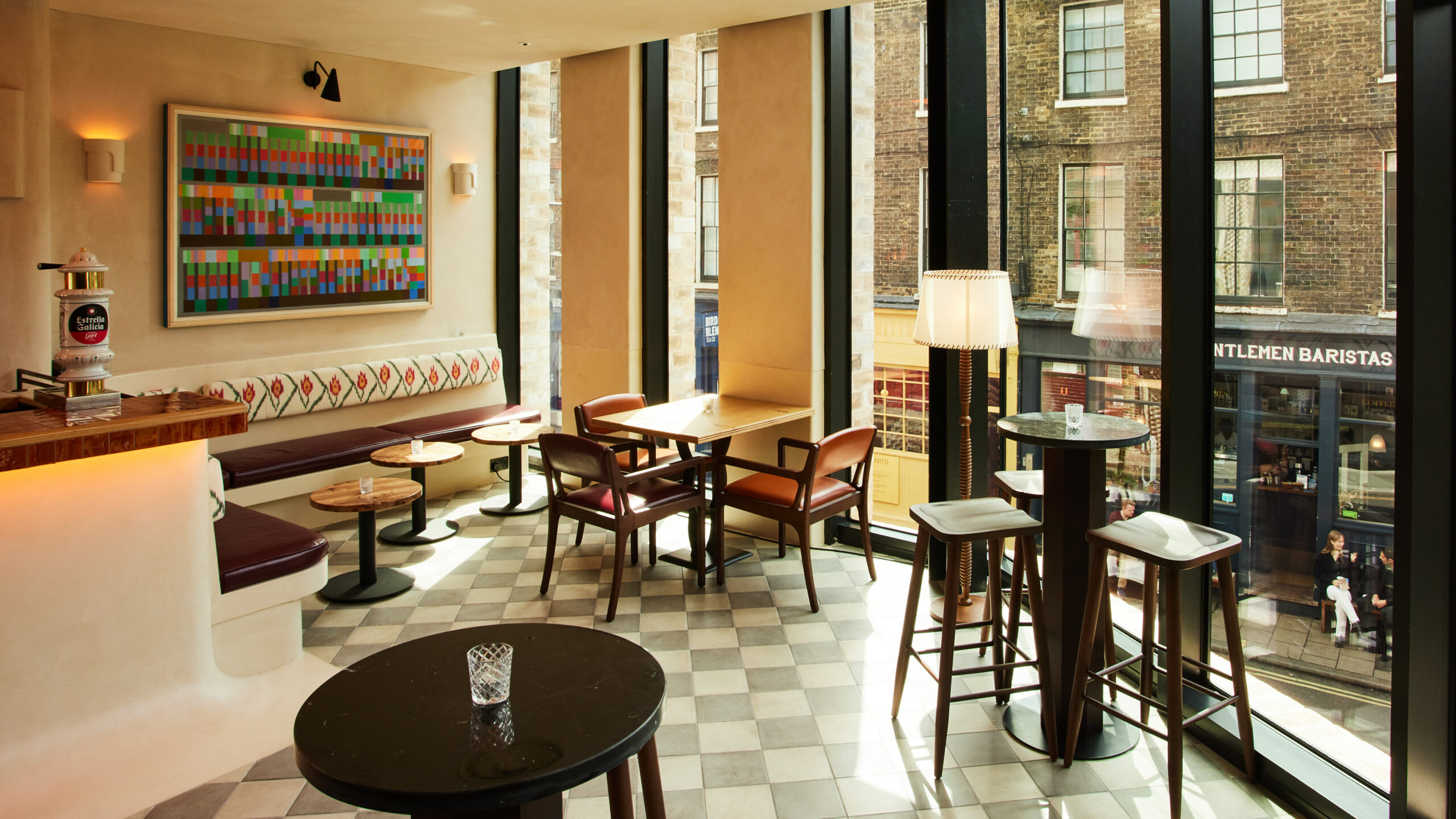 Following the sold-out success of the first Bar Daskal Maestros with Manuel Muga, Bar Daskal and popular restaurant booking platform Resy are proud to announce the second event in the quarterly series. On 22nd November, Bar Daskal will welcome Carlos and Javier Jiménez of premium olive oil producer Condado de Martiniega to present a tasting of some of the finest olive oil from Spain.
Bar Daskal Maestros is a series offering guests practical, edible, and drinkable masterclasses from the team's maestro friends in the industry. Each event will be edifying, entertaining and of course, delicious.
Founded over twenty years ago in Navarre, northern Spain, family-run business Condado de Martiniega produce a monovarietal olive oil from Arbequina olives grown on their grove, which is watered from the natural neighbouring springs. One of the most sought-after varietals in the world, the extra virgin olive oil is obtained solely by mechanical means at early harvest, meaning they are pressed when not fully ripe. The result is a much higher quality oil with aromatic richness, a smooth, fluid texture, fresh, fruity flavour and spicy finish.
Co-CEOs, brothers Carlos and Javier will be offering guests a tasting of the new season harvest and various styles of oil, with notes on their distinctive characteristics and diverse flavour profiles. Throughout the night, they will delve into the world of olive production, providing insights into the cultivation methods and meticulous processes involved in crafting exceptional oils.
Guests will be able to try a few small dishes using the Martiniega olive oil, prepared by Barrafina's co-Executive Chef Francisco Jose Torrico. The Arbequina extra virgin olive oil will be used in different ways in each dish to showcase its versality. From savoury to sweet, dishes will include anchovies with piparras peppers; escalivada (chargrilled peppers, shallots and aubergines); and an olive oil ice-cream.
To drink, Group Bar Manager Nick Jackson will be upgrading a traditional martini using a technique known as "fat-washing", which imbues the drink with the flavour of the oil and a subtle, silky texture.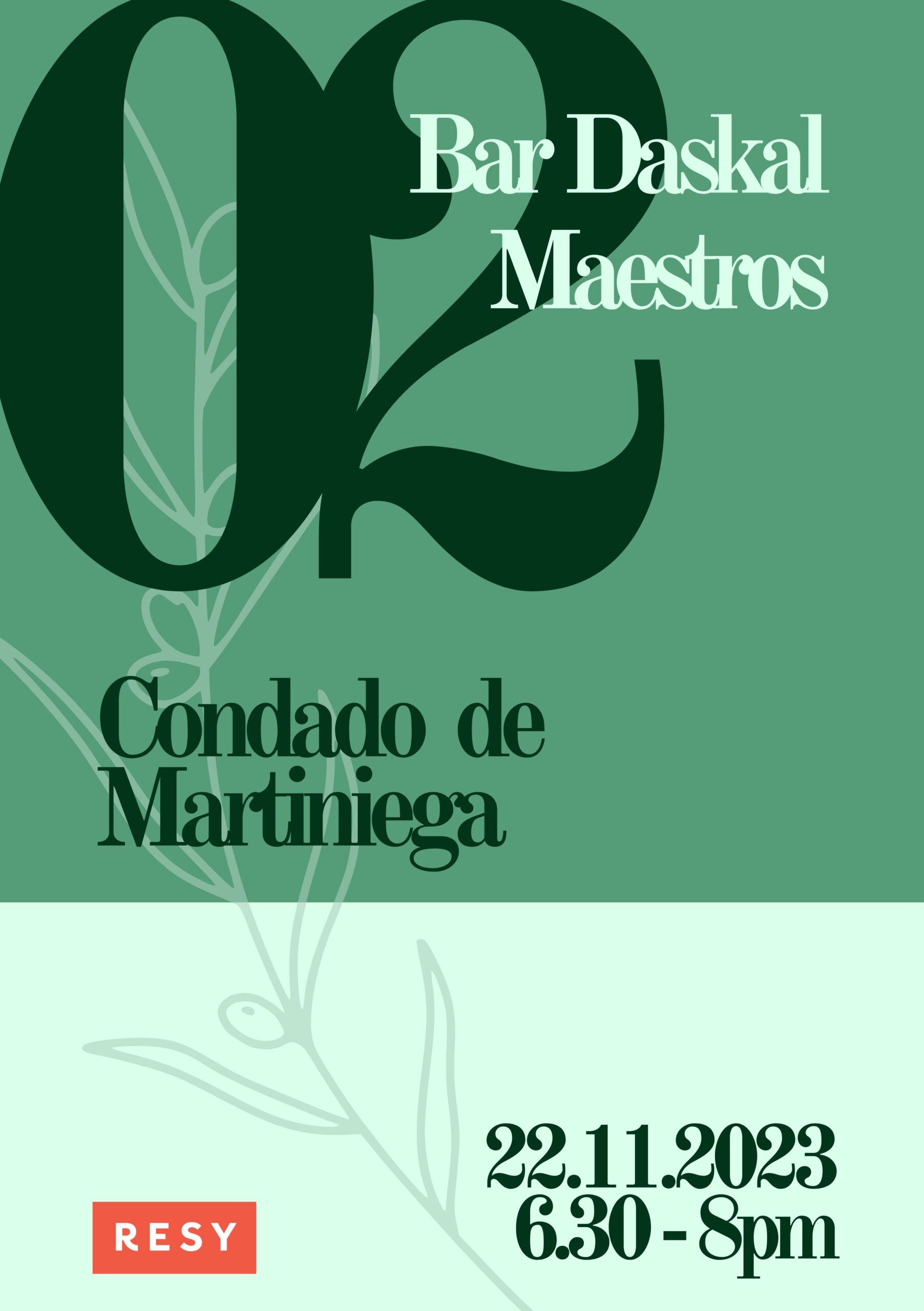 The evening will begin with a welcome drink, followed by a tasting of the first of the new season's olive oil and various styles, paired with a selection of small dishes and an olive oil martini.
Tickets cost £50, including a welcome drink.
Arrival is 6pm, for a 6.30pm start. The tasting will last one hour and a half.
Guests wishing to book dinner via Resy after the tasting at Barrafina Borough Yards or Parrillan Borough Yards, located next door to Bar Daskal, will receive 20% off their total bill.
Tickets for the second Bar Daskal Maestros event with Condado de Martiniega can be purchased via Resy.
Private Dining
We have several private dining room or exclusive hire options across our venues, suitable for both intimate parties and larger events. If you can't find what you are looking for, our events team are happy to discuss a personally tailored event.
READ MORE