Barrafina Invita 02: Borja Marrero
13 – 14th June 2023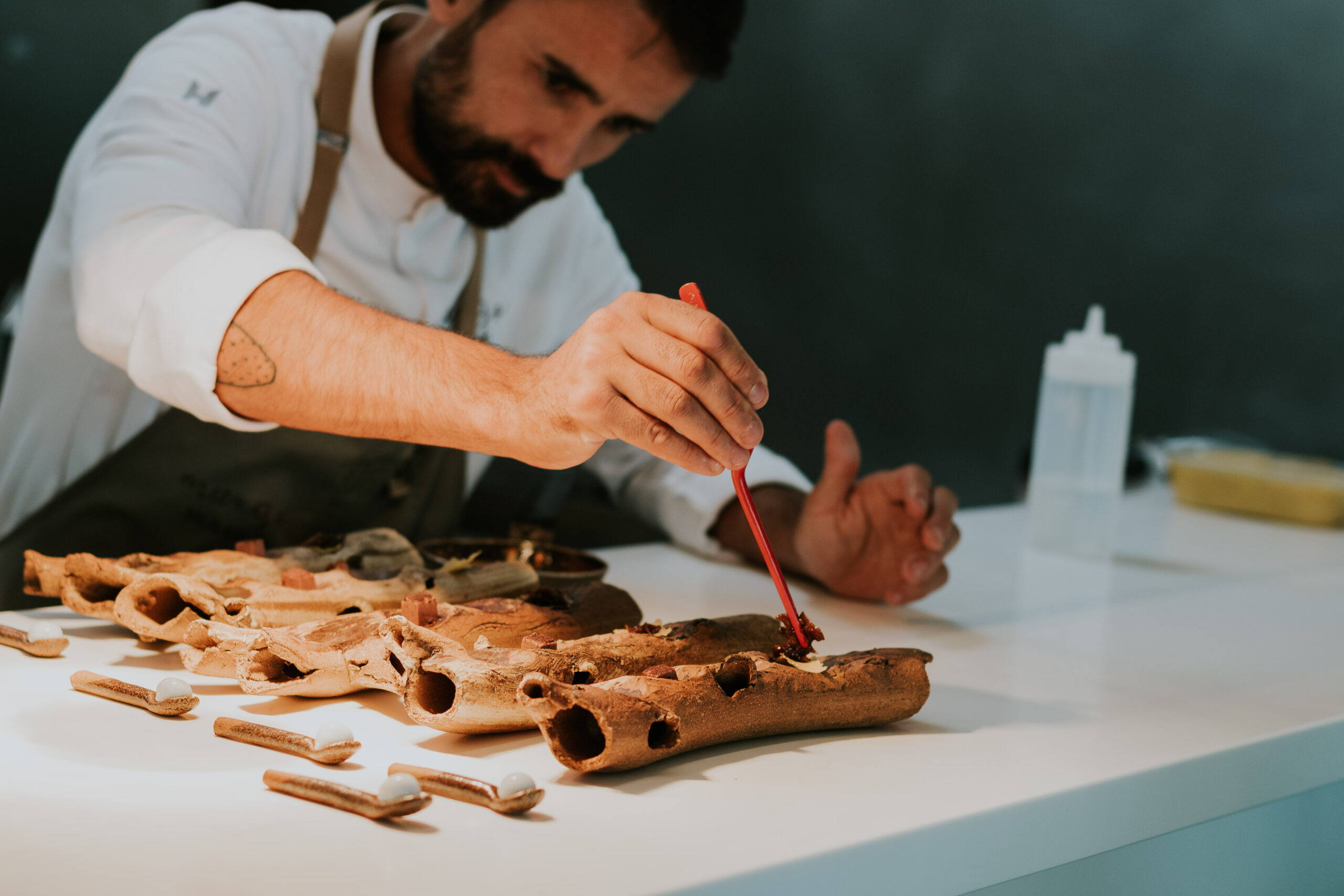 02: Borja Marrero, 13-14th June 2023
Following the sold-out success of the first Barrafina Invita with Xavier Pellicer, Barrafina and restaurant booking platform Resy are proud to announce Borja Marrero of MuXgo in Gran Canaria as the second guest chef in the quarterly series.
Barrafina Invita is a quarterly series where Barrafina Executive Chefs, Antonio Gonzalez Milla and Francisco Jose Torrico, invite the best Spanish chefs or chefs cooking Spanish food, over to cook a special menu at a Barrafina for two days. The series aims to showcase the breadth and quality of Spanish cooking from all over Spain and the rest of the world.
June's guest chef, Borja Marrero, was born and raised in Gran Canaria where he first learned about the local cuisine and ingredients that his island home has to offer. He began his career by studying at Barcelona's prestigious Hofmann School before travelling to the USA and Mexico where he opened his own restaurant while also working for Mexican hotel groups and private clients.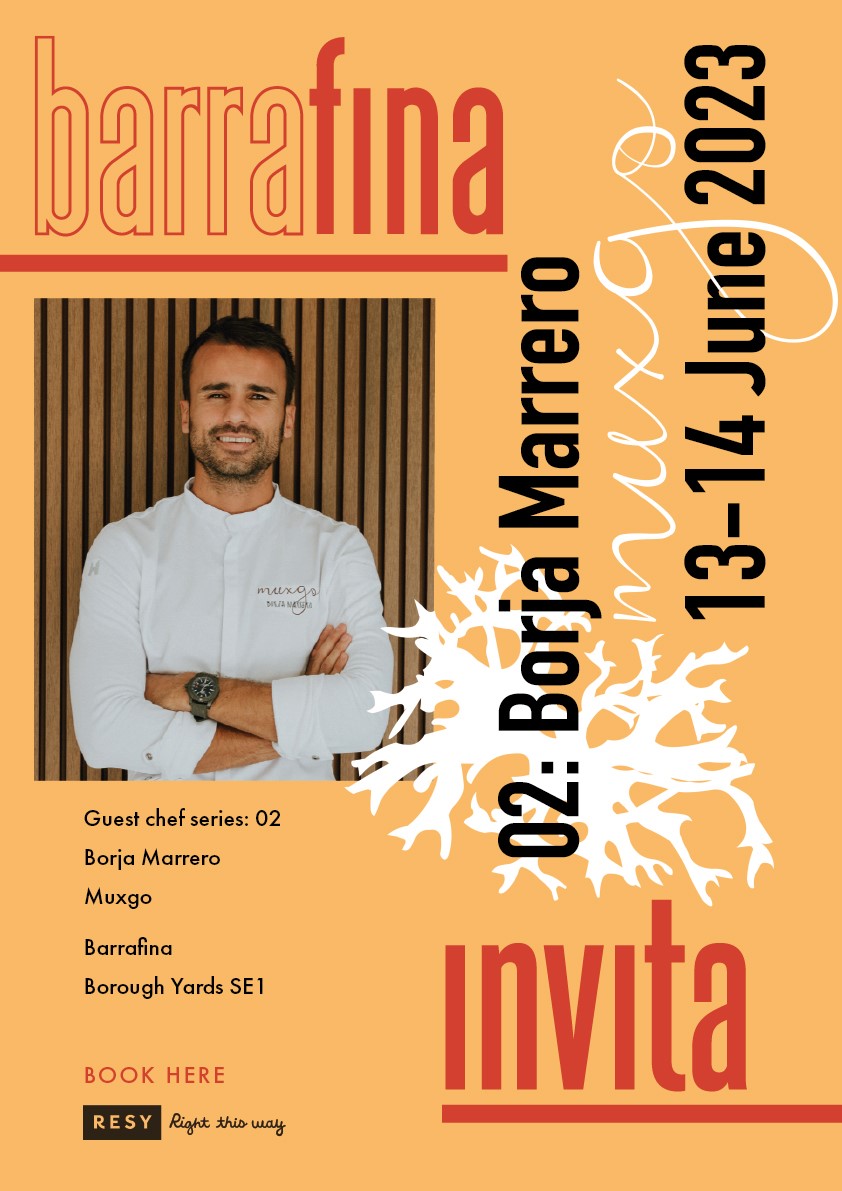 On return to his native Las Palmas, he began his 'closed circle' KM0 project, looking to exclusively use produce sourced from within a 1km area, centred on his two sustainable farms in Tejeda, which looks over the volcanic peaks and the Tormentadas.
In 2022, Borja opened his sustainable restaurant MuXgo on the rooftop of the Hotel Sostenible Catalina Plaza in the heart of Las Palmas de Gran Canaria, where he uses the ingredients from his farms and those of hyper local producers, combining his KM0 approach and his extensive cooking experience to offer a taste of all the remote flavours of the peaks of Gran Canaria. MuXgo has been recognised with a Michelin Green Star in 2022 and a Spanish Repsol in 2023.
Barrafina co-Executive Chef, Francisco Jose Torrico says, "We are honoured that Borja will be joining us in June and offering our guests a special showcase of the specific flavours of Gran Canaria. We are inspired by his hyper-local approach to sourcing and have deep respect for his skills as a chef."
Borja Marrero will be cooking a special set menu at Barrafina Borough Yards on the evenings of 13th and 14th June. Bookings are available via Resy for the 13th June and 14th June.
The experience is priced at £80 and includes a set menu. Drinks and service not included.
Private Dining
We have several private dining room or exclusive hire options across our venues, suitable for both intimate parties and larger events. If you can't find what you are looking for, our events team are happy to discuss a personally tailored event.
READ MORE