Parrillan Borough Yards
Opening date and further details announced
May 5, 2022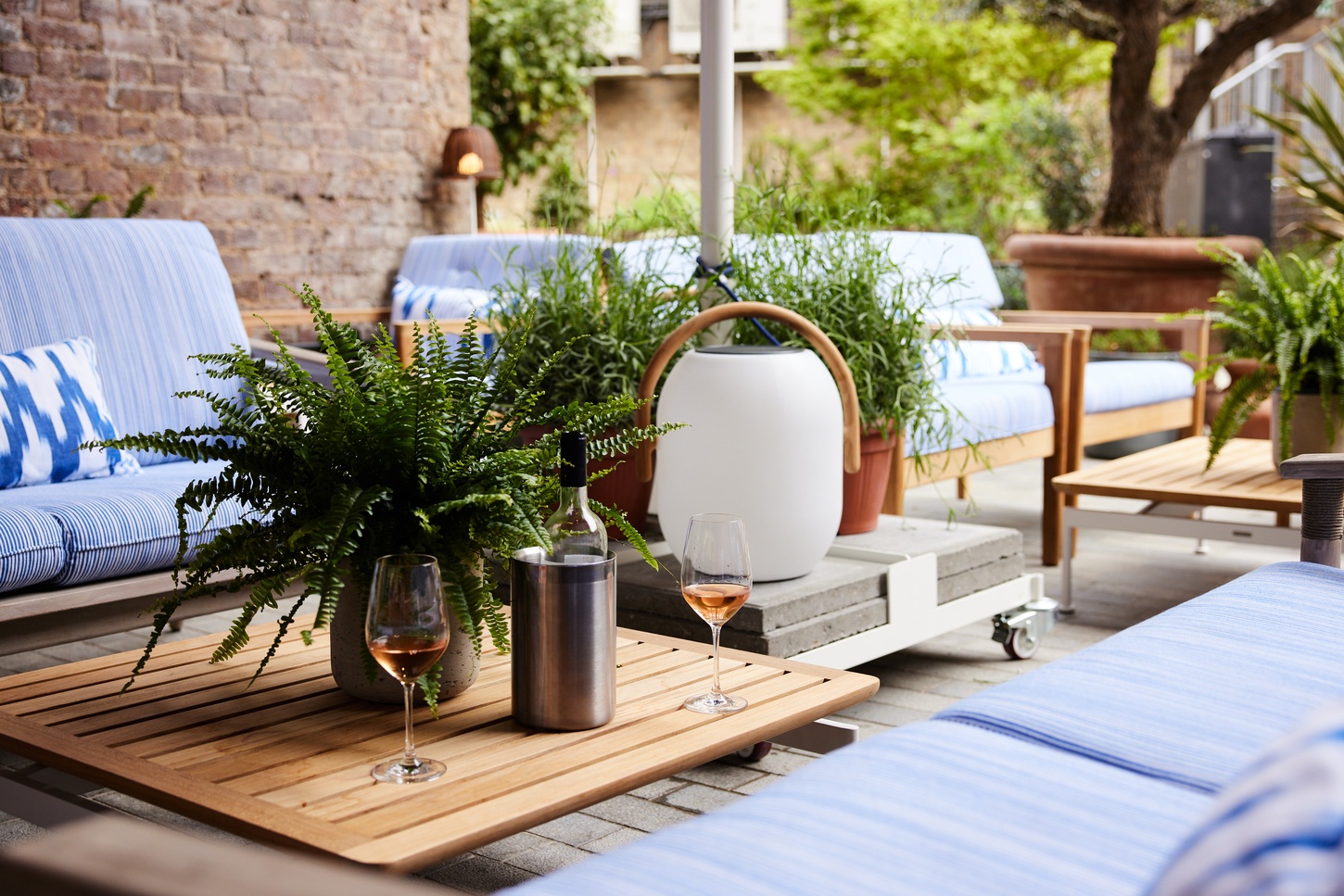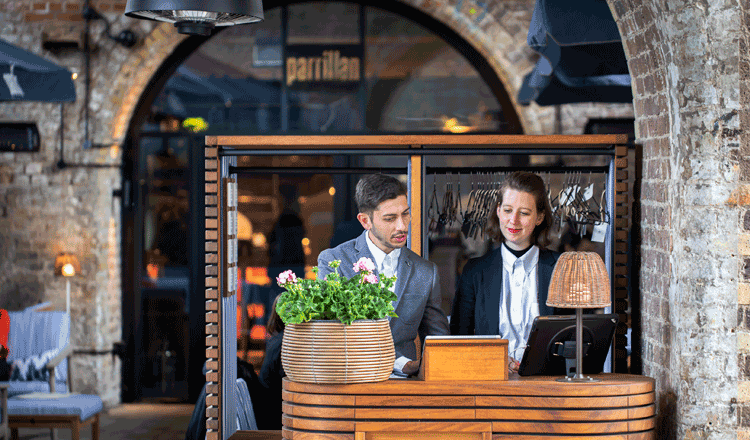 Harts Group will open a second Parrillan restaurant, at the new Borough Yards development in London Bridge, on Thursday 5th May 2022.
Parrillan celebrates Spanish cooking over fire. A sister restaurant to Barrafina, the menu is created by Barrafina's Chef Director, Angel Zapata Martin.
As with the first Parrillan at Coal Drops Yard in Kings Cross, Parrillan Borough Yards will have an outside terrace with tabletop 'parrilla' grills, for guests to cook beautiful ingredients themselves over coals. For the first time, Parrillan will also have an indoor restaurant at Borough Yards, with an ambitious menu cooked by the chefs on an Ox Grill and an apple and olive wood-fired stove and oven at the heart of an open kitchen.
Parrillan Borough Yards takes its cues from all over Spain; Catalunya, Basque Country, Andalucia, Galicia, Mallorca and Ibiza. The dishes are designed for sharing, but it is not obligatory.
Chef Director Angel Zapata Martin says, "Cooking over fire is a sensory, instinctive experience. There is a great Basque tradition of grilling fish over flames, but also in Catalunya, using the ingredients of the countryside, and every district has its version of cooking over flames. For me, fire brings communities together and is captivating. I'm excited for our second Parrillan to showcase the best seasonal, regional ingredients, in the most traditional of ways."
On the menu for the 60-cover main restaurant will be dishes such as Serviola esqueixada (taken from the verb 'to tear' in Catalan, this is a shredded salad with raw serviola); Iberian pork 'manteca' (whipped lard with paprika over rillettes of the pork), served with grilled sourdough; and Fresh peas, fried egg and butifarra, to start.
Arroz de primavera; Whole Dover sole, agua de Lourdes (a secret 'miracle water', made famous at Elkano in Getaria); Milk fed lamb cutlets; and Wood roast shank of veal will be offered as mains for the table. Pimientos asados, Charred baby gem or Chips with all i oli on the side.
For pudding, there will be Burnt chocolate volcan; and Piña Catalana – a striking dish of crema Catalana served inside a pineapple.
Parrillan Borough Yards' 40-cover outdoor dining terrace will adopt a similar format to Parrillan Coal Drops Yards. Para picar will be served from the kitchen, and then exceptional cuts of meat, seafood or vegetables are cooked by guests on their parrilla grills.
An extended Spanish wine list will offer wines by the glass starting from £6.50 and bottle starting from £35 (sparkling from £9.50/ £51), as well as Spanish fine wines, sherries, Estrella Galicia beer, and gin and tonics.
The restaurant has been designed by James Hart, working with Superfutures and Concorde BGW, to focus around the open home-style kitchen. Each table will have a view of the action of the cookline and there will be four seats at a marble topped bar.
Tables are made from pippy oak from Rutland and soft furnishings are in Mallorcan fabrics sourced near the Harts' family home, 'Can Daskal' in Estellencs. Decorating the kitchen counter and on the shelves around the dining room will be objects picked up on Mallorcan travels, including Gordiola glass lanterns and terracotta bowls.
Artwork has been commissioned specifically for Parrillan from Cornish artist, Dan Cook. The colour palette and inspiration are derived from fire, the key ingredients and materials of the restaurant.
Part of the Parrillan Borough Yards terrace will be a separate lounge area with sofas and armchairs in Mallorcan fabrics from Teixits Vicens. This area will be used for drinks and para picar and will seat 24.
James Hart has also designed a garden in Borough Yards, using extra-large terracotta pots and zinc planters. The focal point will be a huge 300-year-old olive tree, encircled by a bench, envisioned as a meeting place. There will also be lemon trees, more gnarled specimen olives, a specimen Acer palmatum, two fig trees, a Magnolia grandiflora and three mature stone pines (Pinus pinea, which grow across the mountainside next to Can Daskal). The smaller planters will contain a mix of Mediterranean plants, including trailing rosemary, verbena, feathertop grasses, salvias, geraniums, pelargoniums, dwarf pines, euphorbia and a burning bush or two.
Private Dining
We have several private dining room or exclusive hire options across our venues, suitable for both intimate parties and larger events. If you can't find what you are looking for, our events team are happy to discuss a personally tailored event.
READ MORE