Quo Vadis announces Quo Vadis & Friends 2023
part 1 line-up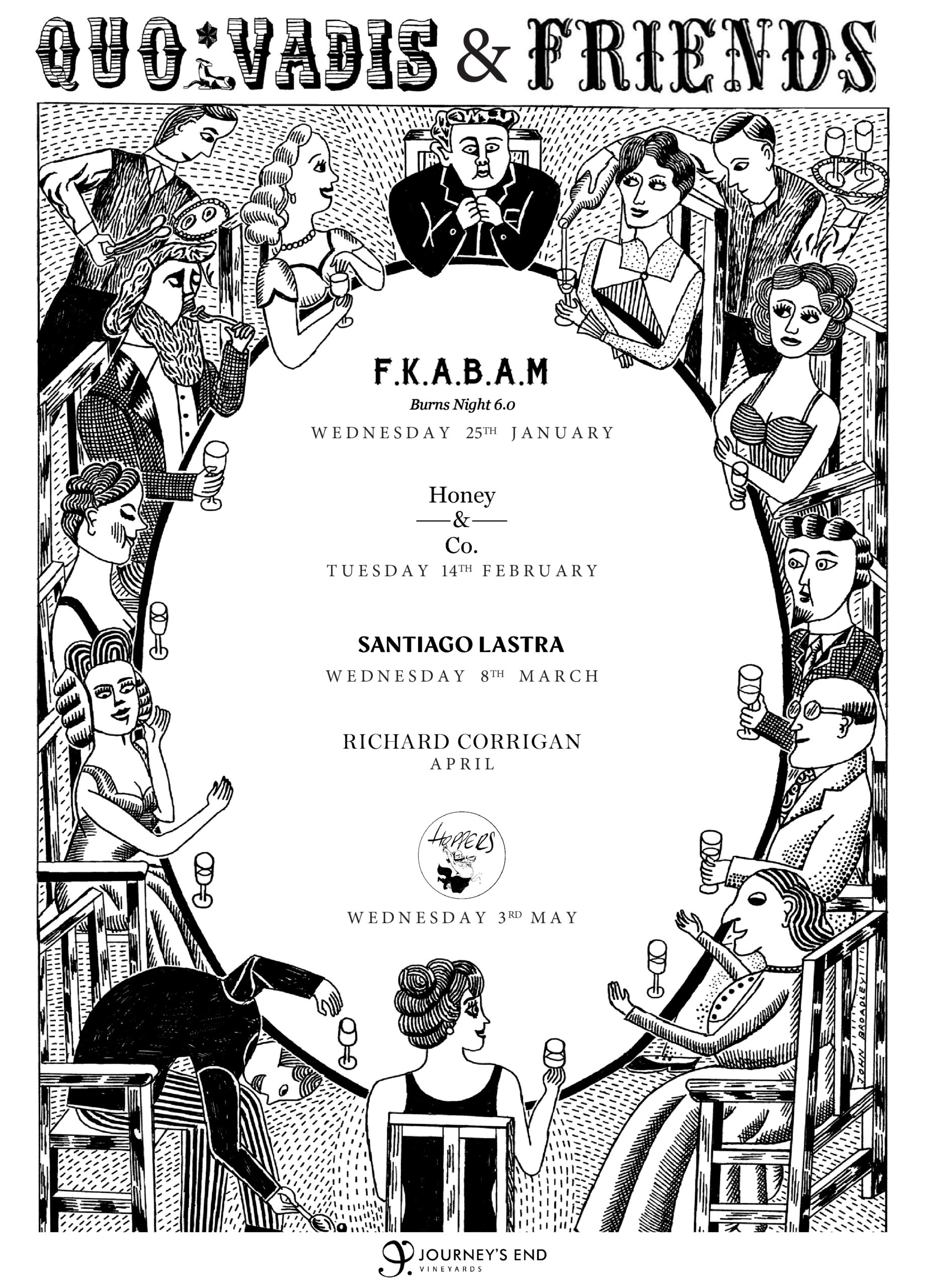 Quo Vadis is delighted to announce the line-up for part one of 2023's Quo Vadis & Friends series, in association with Journey's End Vineyards.
The series, now in its seventh year, sees Chef Proprietor Jeremy Lee invite some of the country's most impressive chefs to join him and his kitchen brigade in Soho to cook for Quo Vadis' members and non-members alike.
Earlier this year, Quo Vadis welcomed a veritable who's-who of culinary movers and shakers to cook stunning suppers: John Chantarasak of cult 'Anglothai' supperclub, West African restaurant Chishuru's Adejoké Bakare, Nick Bramham from Quality Wines, Dalston favourite Mangal 2 and 'The Truffle Dinner', hosted by Bellini Travel, to name a few, made their debuts with original feasts for the convivial, family-style suppers.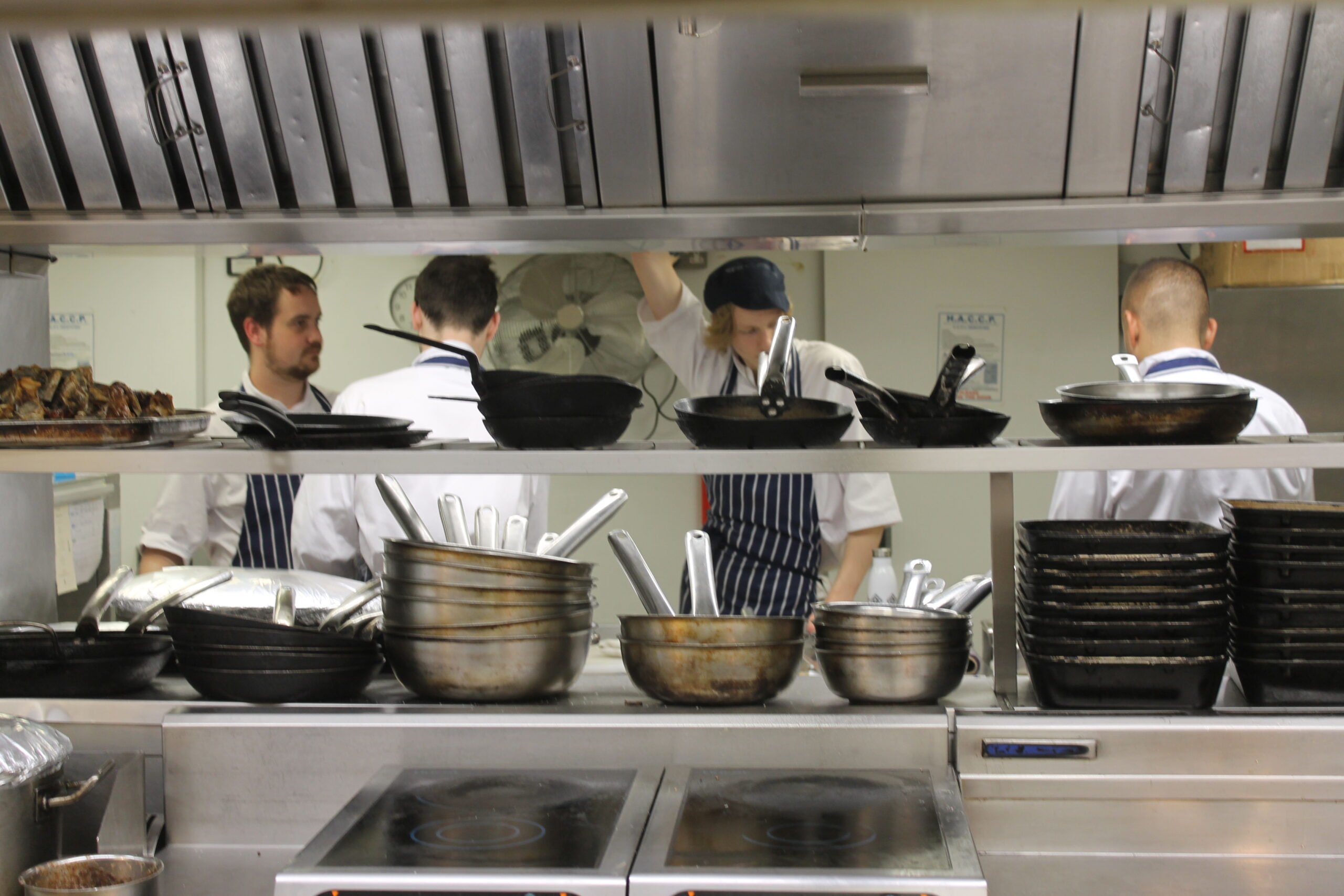 Kicking off on 25th January will be F.K.A.B.A.M. (Formerly Known as Black Axe Mangal), for their sixth Burns Night at Quo Vadis – where guests can only expect the unexpected, and haggis. The team will then welcome chef couple Sarit Packer and Itamar Srulovich from beloved Middle Eastern restaurant Honey & Co. for a Valentine's Day special, taking place on Tuesday, 14th February. Tables will be communal rather than two by two for a non-prescriptive foodie love in. Chef Patron Santiago Lastra from Michelin-starred KOL follows in March, to bring together a menu blending Mexican recipes and techniques with British ingredients. London's most cherished Irish chef Richard Corrigan will take to the stoves in April, followed by the award-winning restaurant Hoppers, serving Sri Lankan and South Indian inspired dishes in May.
Quo Vadis & Friends events are typically held in the 2nd floor Quo Vadis 'Marx' private dining room and across the connected Blue Room, with long, family-style dining tables. After dinner, all guests are welcome to move down into the QV Club for the evening to continue the fun.
The first Quo Vadis & Friends event (Burns Night) is now sold out. Tickets for each subsequent supper will be released one month ahead of each date, with exclusive priority given to Quo Vadis members 72 hours ahead of general release date.
To hear first about the ticket releases, sign up to the Quo Vadis Rocket newsletter here, and follow Quo Vadis on social media @quovadissoho.
Private Dining
We have several private dining room or exclusive hire options across our venues, suitable for both intimate parties and larger events. If you can't find what you are looking for, our events team are happy to discuss a personally tailored event.
READ MORE